TEMPO
TM

BALANCE Ingredients

A powerful blend of natural components for hormonal harmony

There's a reason you're supposed to eat your vegetables
Yes, vegetables. This product utilizes special parts of vegetables such as cabbage, broccoli, brussels sprouts, and cauliflower to provide powerful, estrogen balancing effects.

These ingredients are uniquely combined with black pepper fruit, which helps the body absorb all the goodness from the other ingredients. The end result is an herbal supplement that provides powerful hormonal balancing effects.*
Say hello to DIM!
(Diindolylmethane)
We believe our products are greater than the sum of their parts, so we diligently select ingredients that work synergistically for optimal results. That said, this ingredient is a real showstopper even on its own.

DIM (Diindolylmethane) has been shown in studies to promote healthy estrogen metabolism in women, reduce levels of undesirable estrogen metabolites, provide liver support to metabolize excess hormones (thus mitigating estrogen dominance*) and block androgen pathways to decrease sebum production associated with hormonal acne.

If that's what it can do on its own, imagine what it could do when combined with all the other powerhouse ingredients in this product!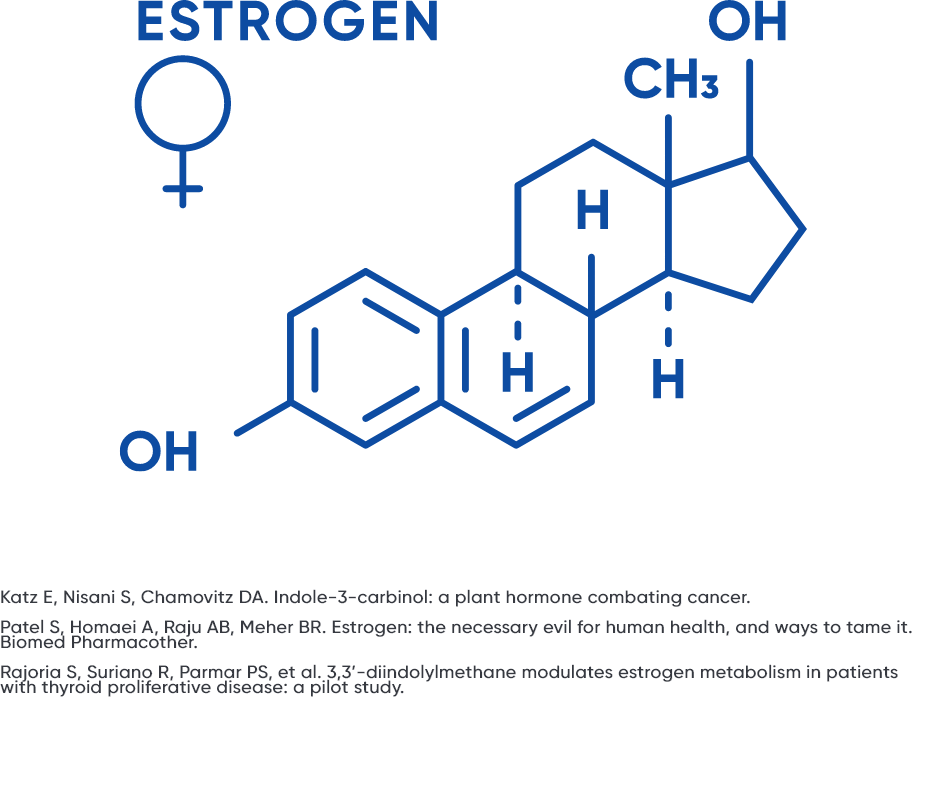 Plant based
Naturally derived, for better absorption
Hormone free
This product is created to balance your hormone levels, not add to them.
Non-GMO
Made without genetic engineering, just as it should be
Gluten free
Whether or not you have celiac disease, rest assured there's no gluten here!
Natural and safe
Formulated to be beneficial to your overall well-being
Doctor recomended
When the pros are behind it, you know it's good
Supplement Facts
TEMPO™ BALANCE
Supports Healthy Hormone Balance
Serving Size: 1 Capsule

Amount




Per Serving

%Daily
Value*
DIM (Diindolylmethane)
150 mg
**
BioPerine® (black pepper fruit extract)
5 mg
**
Broccoli 4: 1 Extract (florets)
50 mg
**
Calcium D-Glucarate
50 mg
**
** Daily Value (DV) not established
Other ingredients: Rice flour, hydroxypropyl methylcellulose, vegetable magnesium stearate, silicon dioxide and titanium dioxide.
BioPerine® is a registered trademark of the Sabinsa Corporation.
*These statements have not been evaluated by the Food and Drug Administration. This product is not intended to diagnose, treat, cure, or prevent any disease.